Swimming Lessons in Korea
World's Largest Swimming Lesson Breaks Record Participation
The World's Largest Swimming Lesson at Carribean Bay in the Everland Resort in South Korea was part of a global event in 2018.
It scored big as the largest event on record with 41,814 participants at 603 locations across 27 countries. Organizers say the program has the Swimming Lessons Save Lives message more than one billion times since its inception in 2010.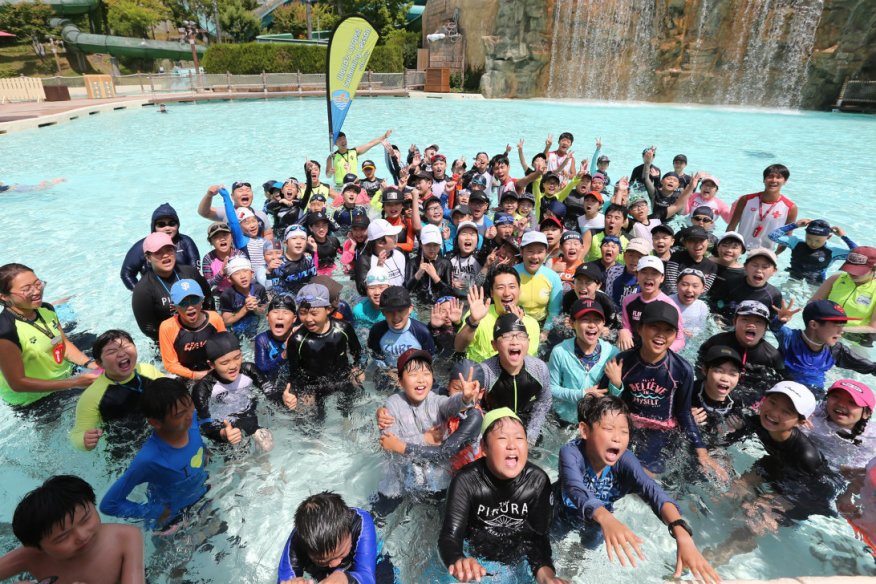 "We've been blown away by the support the World's Largest Swimming Lesson event has received over the past nine years," Rick Root, President of the World Waterpark Association, said in a press release.
This year's event, which took place over the course of 24 hours on June 21, received support from more than 600 waterparks, swim schools, pools, YMCAs and aquatic facilities, as well as dozens of water safety and drowning prevention organizations. The goal is to provide kids and parents exposure to life-saving water safety skills and build awareness about the vital importance of learning to swim and having parental vigilance anytime kids are in or around the water.
"All of us who work in and support the aquatics industry have an opportunity here," stated Aleatha Ezra, WWA's director of park member development. "Together, we can work to make sure parents understand the critical importance of swim lessons and undistracted supervision in keeping people safer in and around the water. We know it makes a difference."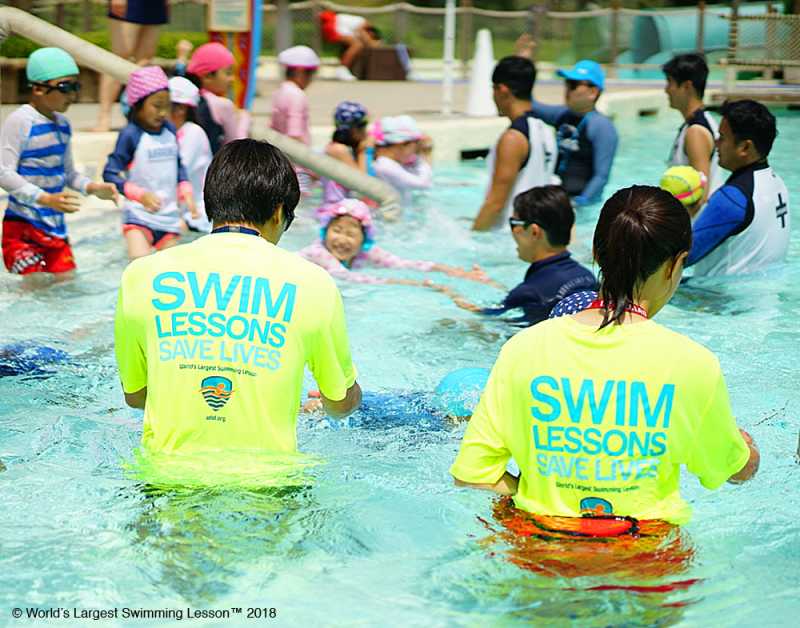 With summer vacation in full swing, August is prime time for swimming. It is also high season for water survival classes for schoolchildren.
The Seoul Metropolitan Government has teamed up with the Incheon Coast Guard to provide lessons to practice survival floating techniques at Yeouido and Ttukseom Hangang Park swimming pools this summer.
Basic techniques taught from these classes can help anyone, including children, stay afloat until someone comes to rescue them, instructors say.
Participants learn from simple and easy floating skills such as holding on to a plastic bottle or bag of snacks, as well as ways to stay warm and save energy while waiting for rescue.
In South Korea, drowning is one of the major causes for accidental deaths. An average of 600 people drown to death every year, according to government statistics.
Water survival classes are led by professional swimming instructors and Coast Guard officials and are conducted twice a day. Anyone above the age of 8 can sign up at the venue in the morning. Up to 60 people can take the class.